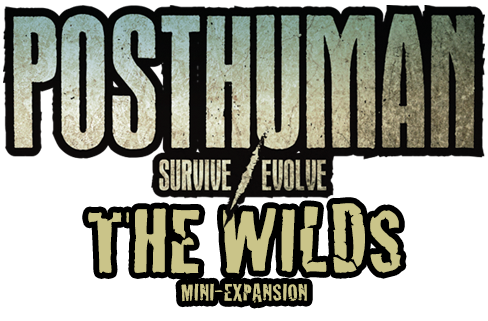 Posthuman is a board game for 1 to 4 players. You are one of the last human survivors, struggling to reach the human settlement as The Fortress. The journey ahead will be hard: supplies are sparse and you;re the target of both humans and mutants alike. Worse still, mutant encounters can make you mutate and switch sides! Will you cling to your humanity, or will you give in and join the Evolved?
The Wilds is a Mini Expansion for Posthuman and includes new Events, new Encounters, and 4 characters that made it out of the world of Vengeance alive. It comes with 4 Character cards, 11 Event cards, 4 Skill cards, 4 Starting Items, 5 Equipment, 5 Followers, 8 Weapons, 5 Wilds Encounters lvl 1, 9 Wilds Encounters lvl 2 and 12 Wilds Encounters lvl 3.
* Requires Posthuman base game to play.