Take your favourite revenge movie
and crank the action-dial up a few notches!
Players step into the shoes of a hero that has been bashed and tortured by one or more of the 4 gangs in the game. Players win by building up their heroes, scouting gang dens to find the bastards who wronged them and then take bloody revenge through action-packed fight sequences made up of dice based puzzles.
Gameplay
The game starts off with The Wronging. This is a prelude to the actual game where the heroes get bashed by bosses of the four gangs in the game. The game proper is made up of two types of turns: Montage and Fight turns.
Montage turns use a blend of dice drafting and hidden card selection to allow the heroes to heal, upgrade their characters' skills and items and scout out the gang dens that make up the game board.
Fight turns see heroes bursting into the dens where the bosses that wronged them are hiding and attempt to take out the boss, and possibly clear out the den from the gang's minions altogether. The more badly wronged the hero was by the boss in question the more victory points they will score for taking them out. The game is won by the player that scores most victory points by killing bosses, clearing dens from minions and scoring additional points based on end-game conditions.
The Heroes

The Bad Guys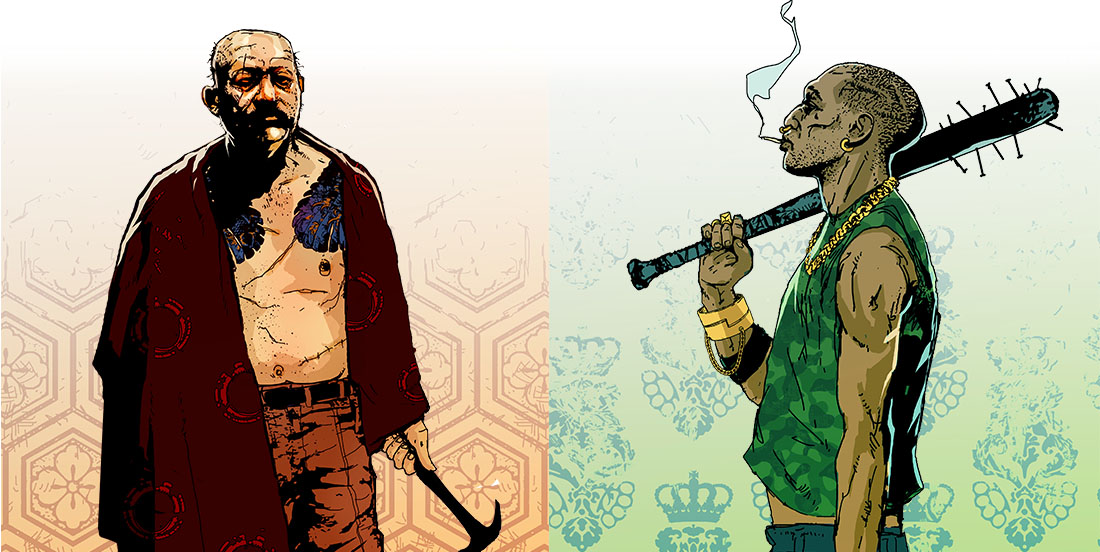 Illustrations by Axel Torvenius
Miniatures
The game includes finely sculpted miniatures from Titan Forge. We'll be adding more shots of these beauties once the Kickstarter campaign gets rolling. In the meantime here are a couple of samples: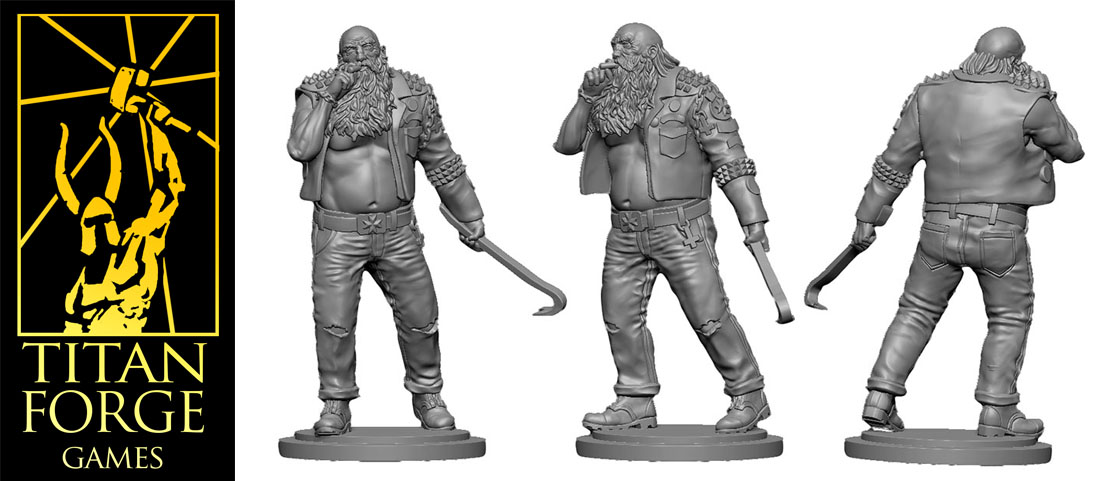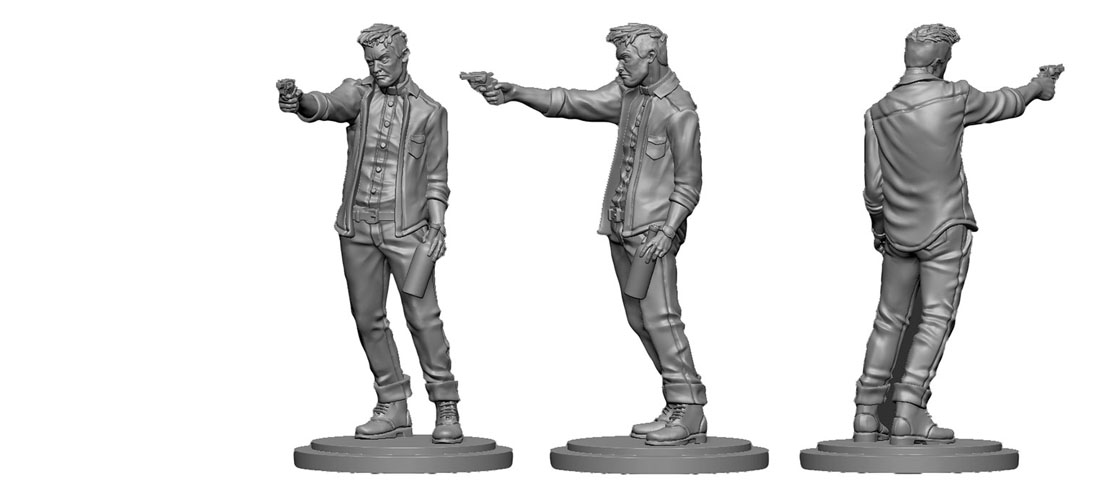 Miniatures designed by Slawek Kosciukiewicz (Titan Forge)


The Team
Vengeance is designed by Gordon Calleja, the designer behind Posthuman. Assisting on the game design and leading development is David Chircop, the game designer behind And Then We Held Hands and Pursuit of Happiness. Character illustration is done by Axel Torvenius lead concept artist on video games including Syndicate, Wolfenstein: New Order, The Chronicles of Riddick: Assault on Dark Athena and The Darkness. Environment illustration is done by Fabrizio Cali and Art Direction is by Mark Casha. Both the latter have worked on Posthuman, Posthuman: Sanctuary and Will Love Tear Us Apart. Miniatures are sculpted by Titan Forge's Slawek Kosciukiewicz.
Testing
Prior to the Kickstarter campaign Vengeance will have been tested by over 80 testers in the USA, Denmark, UK, Turkey and Malta. Test Leads include: Mikkel Rosdahl, Paul Trundle, Rafael Cordero, Jean-Luc Portelli, Matthew Agius Muscat, David Chircop, Alessandro Canossa and Arda Cevik.