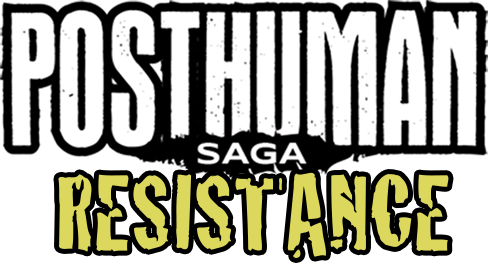 Resistance is the first expansion for Posthuman Saga. Just when you thought you could journey back to the safety of the Fortress, you receive a message from its leadership ordering you to venture further into the Wilds. To make things worse your mission is even more perilous than before! You'll need to make contact with an assigned Resistance lookout who will help you track down mutant slave trains carrying human captives and follow them to a mutant stronghold.

* Requires Posthuman Saga base game to play.

Resistance adds several new mechanics to reflect the unfolding, overarching story, as well as a wealth of new content including: 2 new character packs (miniature, combat cards, skill cards, starting items and character tokens), new missions, new events, new followers, a whole new level of combat encounters and 30 new stories!
Build your slave train and continue the competitive, tactical survival adventure set in the post-apocalyptic world of Posthuman.
Add 2 new characters, 6 new events and 6 new followers to your game. All are compatible with just the base game or with the base game and expansion.
Try to achieve new level 3 missions, which are harder to complete than previous missions in the base game!